Our Mission, Vision & Values
Mission
"Leading the Healthcare Community by Placing Patients and their Physicians at the Center of Health Decisions"
We, the physicians and staff of Esse Health, fulfill this mission by:
Partnering with our patients to understand and participate in their healthcare;
Focusing energy and resources on producing optimal health outcomes for our patients;
Providing the best healthcare value and customer service; and
Equipping ourselves and our patients with the highest quality information and support in preventative care and disease management.
Vision
Our Vision aligns very well with the Institute for Healthcare Improvement's "Triple Aim."
1. Better Care – Improve Healthcare for All Patients
Improving the overall well-being of our patient population.
Highest quality care, service and satisfaction.
Continuous improvement and innovation.
Use technology to measure, track and improve healthcare quality.
2. Enhance Patient Experience
Highest quality care, service and satisfaction.
Patient education, lifestyle modification and prevention.
3. Healthcare Cost Management
Develop new medical and business culture that addresses increasing medical costs.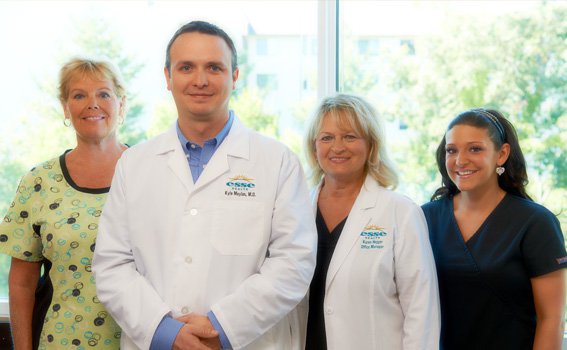 Values
At the core of our company, you will find six essential Values that are the foundation of who we are and what we believe.
Respect
Communication: Exchange ideas and information through open, candid communication at all levels to achieve common goals and deliver expected results.
Understanding: Appreciate opposing viewpoints and perspectives.
Tolerance: Demonstrate a shared ownership, open to diversity that enhances our ability to grow.
Excellence
Work Environment: Create a positive work environment where our team can exceed clinical benchmarks and standards of care.
Stewardship: Understand patients' needs and be aware of resources available to fulfill these needs.
Best Practices: Share best practices across all segments of the organization.
Accountability
Responsibility: Accept responsibility for actions and decisions.
Proactive: Reach out to patients and the community to help improve clinical outcomes.
Measurement: Be open and accepting of performance measurements.
Documentation: Demonstrate quality, thoroughness and timeliness in medical record documentation.
Leadership
Goal Driven: Measure performance against clear goals, objectives and expectations.
Innovation: Use technology and quality data sharing to provide evidence-based informed care.
Empowerment: Maintain an environment that encourages and rewards creativity, participation and solutions.
Integrity
Honesty: Demonstrate candor with every interaction.
Honor: Always be fair, honest, ethical and trustworthy.
Do the Right Thing: Always do what is right, regardless of the consequences.
Teamwork
Collaboration: Engage in participatory decision making.
Cohesiveness: Integrate skills and resources among individuals, departments and offices.
Community: Passionately work as a team on programs devoted to community improvement.
These core Values represent the REALITY that is Esse Health.